The 2016 KBT 4.0 Model with an Performance Monitor (PM) to measure and display Cadence (Strokes / Minute), Speed(MPH), Power (Watts), Time (Min:Sec) and Energy (Calories) with 17 mode settings.

Carrying the Kayak Trainer from car to dock is light work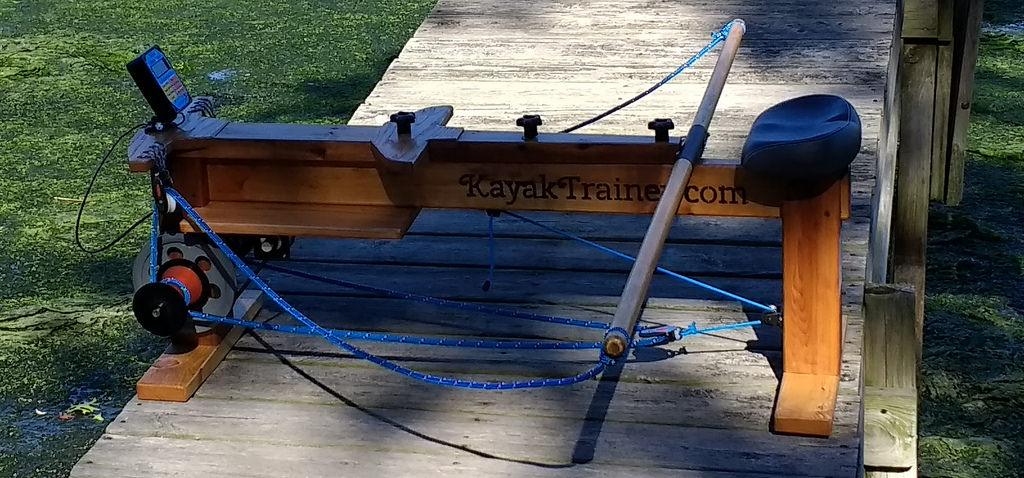 Looks small on the dock – unexpanded is only four feet long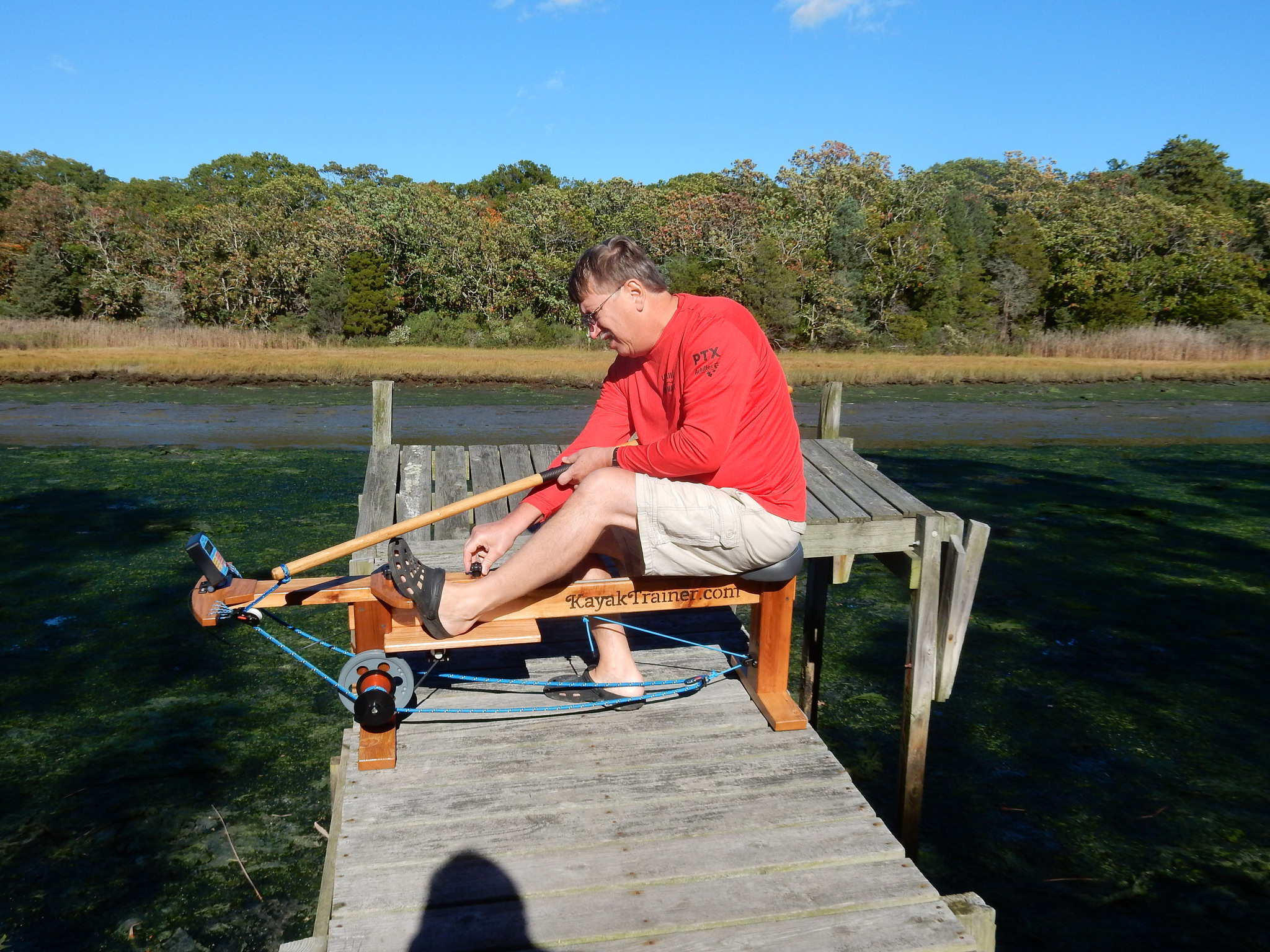 Adjusting the foot brace for your best paddling position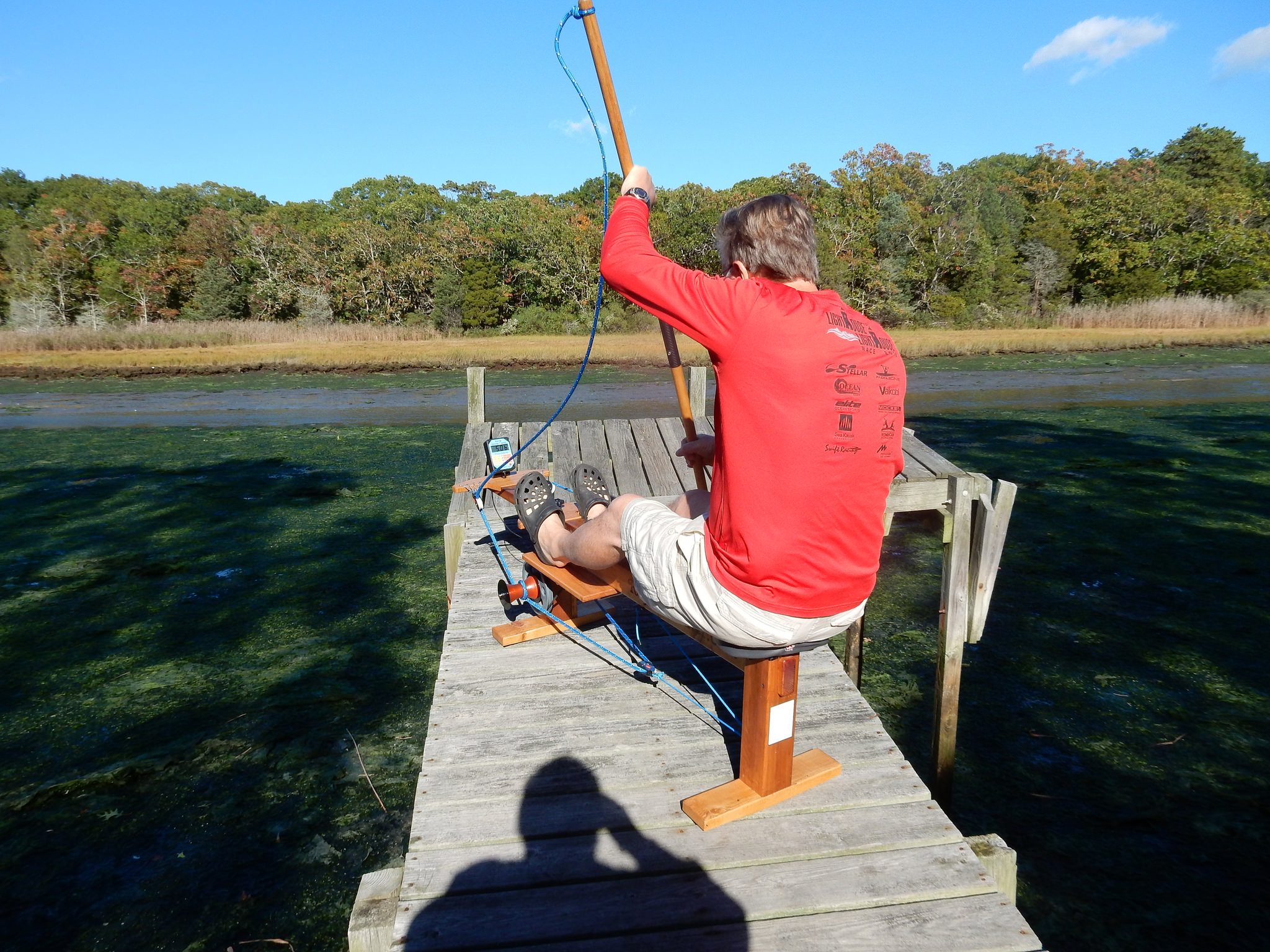 Enjoying a good paddle even with the creek at low tide
---
The New Wall Paddler is a simple system to simulate all types of paddle craft. Stand up and have a SUP workout or sit down and practice kayak stroke paddling.
Mounted to deck railing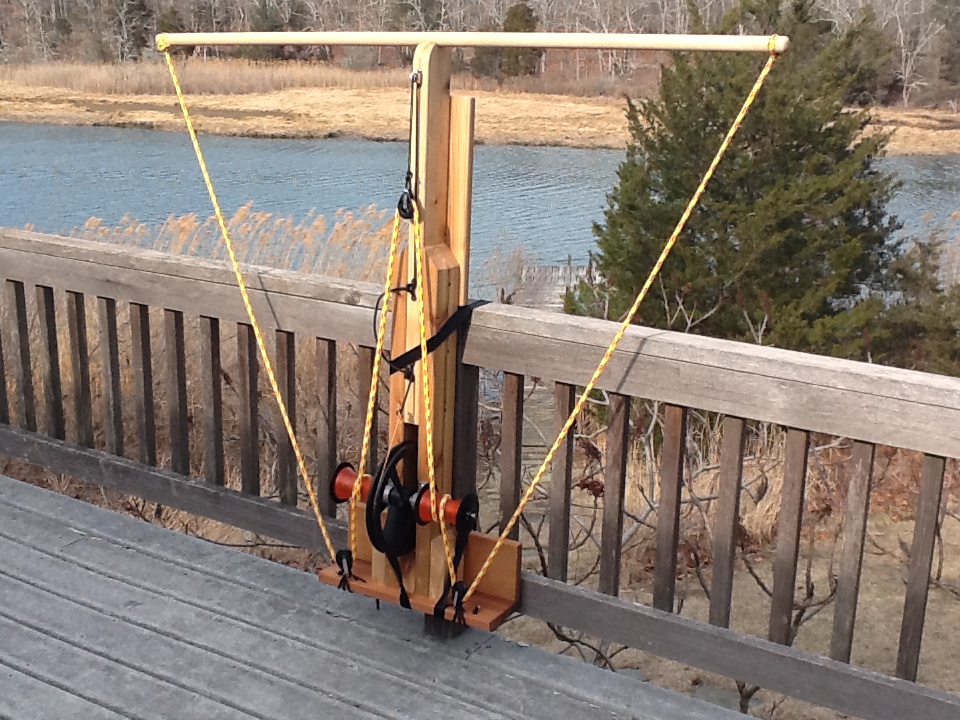 At the Beach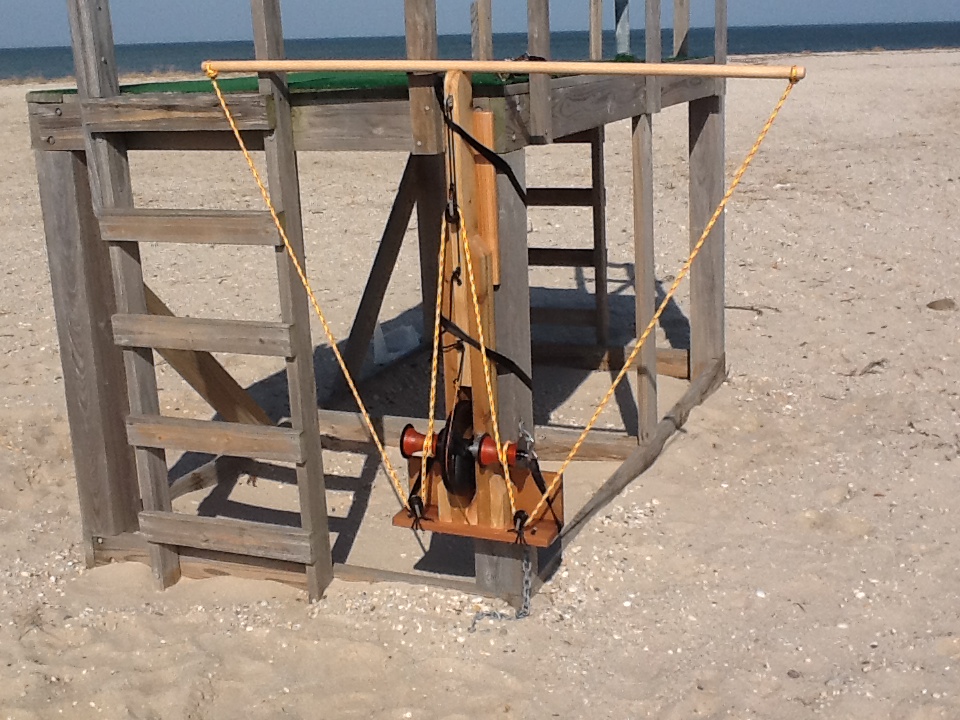 Mounted to Basement Wall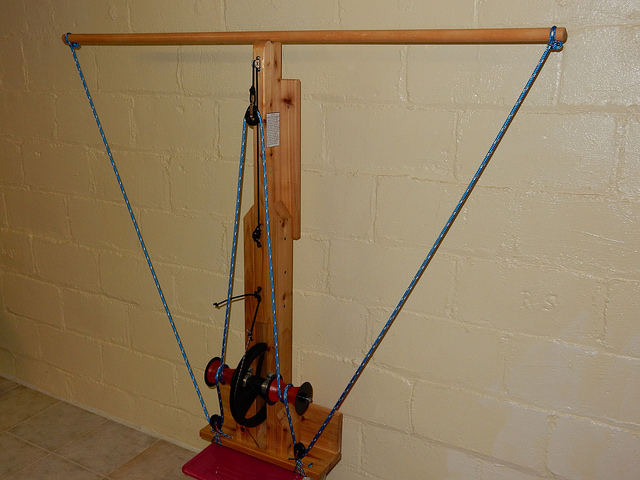 SUP (Stand Up Paddleboard) Training in Backyard on Wall Paddler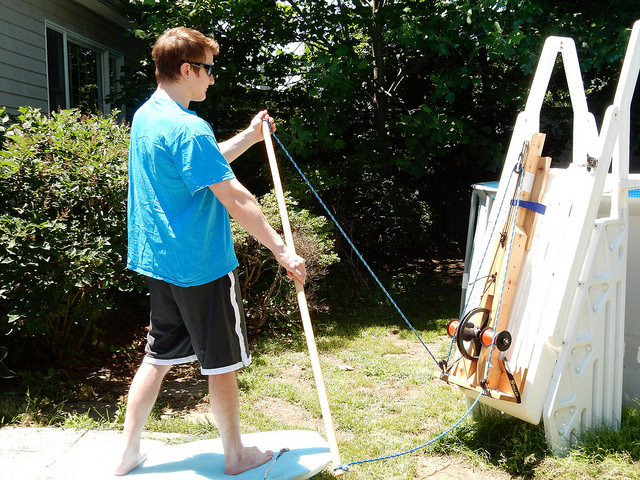 The Mini Paddle Trainer is a full featured paddle ergometer with a Performance Monitor in a small package.
Mounted to Wall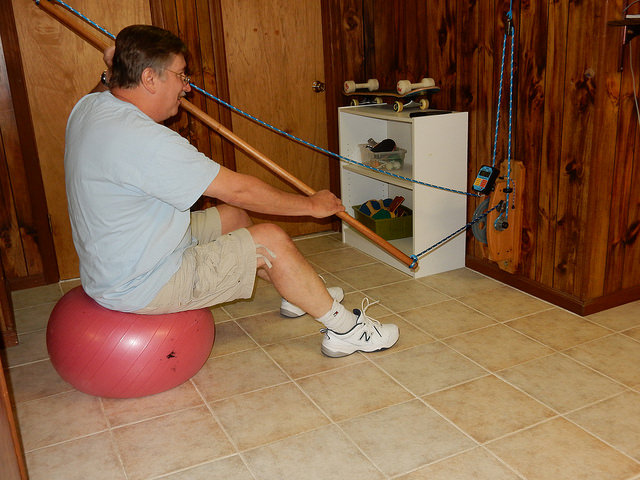 Paddle Ergometer with Performance Monitor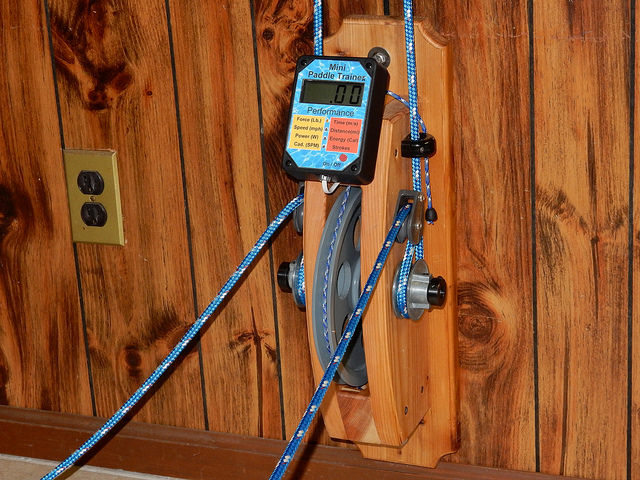 Tracks Workout Time with Performance Monitor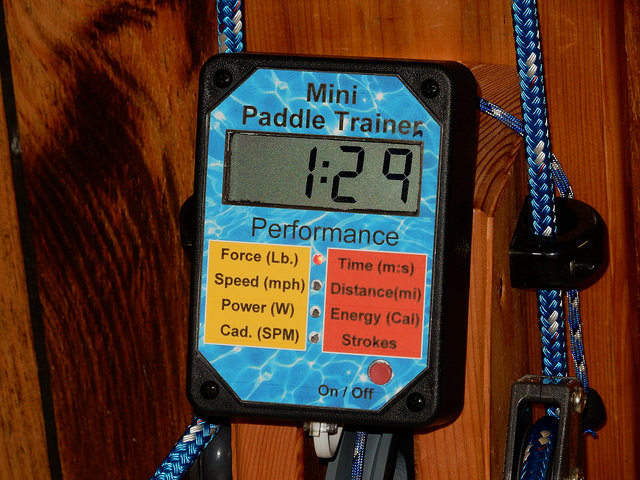 Tracks Number of Strokes with Performance Monitor