Kayak Balance Trainer (KBT)
KBT 4.0 2016 User Manual – Download PDF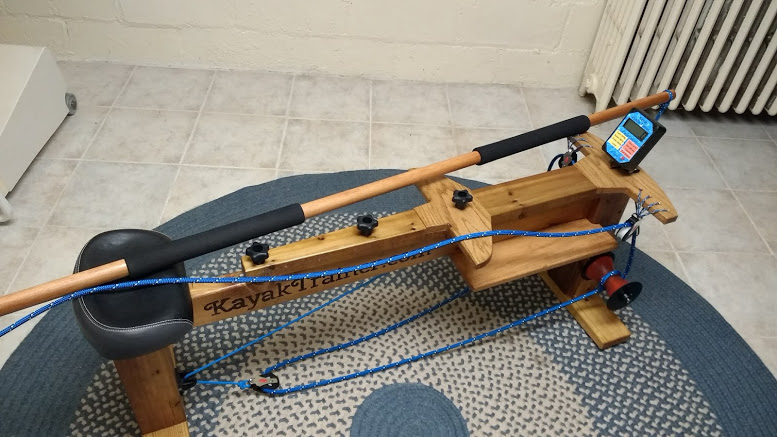 ---
| | | |
| --- | --- | --- |
| Kayak Trainer | | Paddler |
| Length: | 48 to 64 inch | Height: to 6.5 ft (198 cm) |
| Width: | 16 inch | Weight: up to 300 lb |
| Height: | 19 inch | |
| Weight: | 25 lb | |
| | | |
| Design | | |
| Frame: | Finished Cedar/Oak Wood | |
| Paddle Shaft: | Ash/Poplar wood | 70inch (178 cm) or custom length |
| Seat: | Padded Contoured Seat | 10 inch (25cm) wide |
| Foot Brace: | Adjustable wood slider | 18 inch (34cm) adjust |
| Rope: | Double Braided Dacron | 5/16 inch (8mm) |
| Pulleys: | Low Friction Blocks | Marine pulley |
| Rollers: | Durable Polyurethane | 3" (7.6cm) Capstan Spool |
| Power Meter: | Power (Watts), Cadence (Strokes / Minute), Energy (Calories), Time (Min : Sec), Speed (MPH), Distance (Miles) | |
| Load Setting: | Corresponds to 20W – 300W pulling force | |
---
Stain Options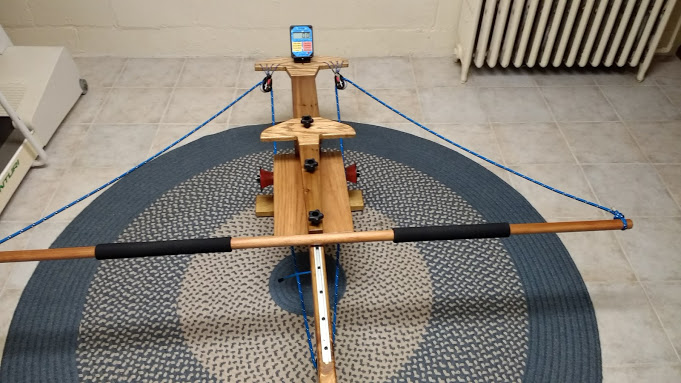 Honey Maple Stain (Light) as shown or Mahogany Stain (Dark) Options
KBT-LT or KBT-DK
---
Base has slight rocker to safely simulate kayak rolling motion.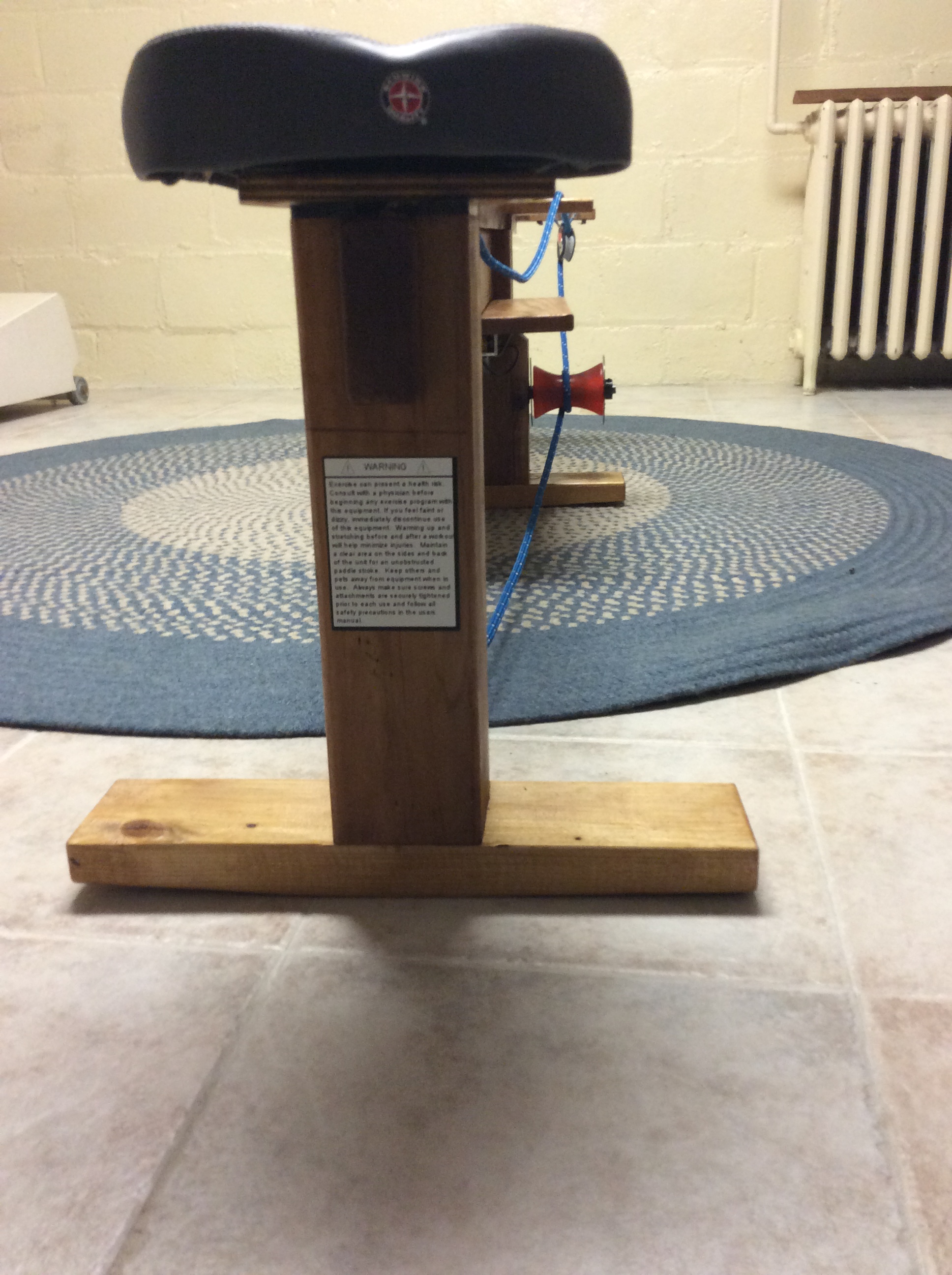 ---
Seat swivels for proper leg drive.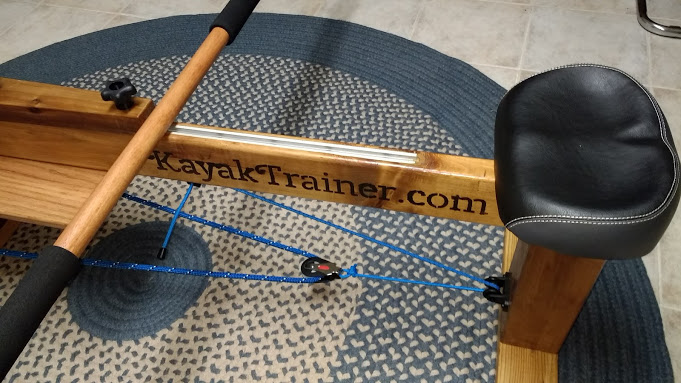 ---
Performance Monitor to display paddling statistics and set resistance levels.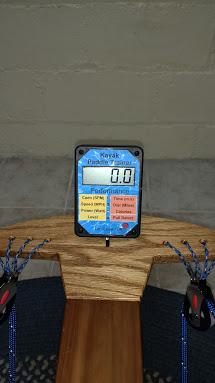 ---
Loosen three star knobs to adjust the foot brace length so knees are slightly bent. With the Foot Brace fully retracted, the unit is less than four feet long
and can be transported in the back seat of a small car.